PSHE
Our personal, social and health education (PSHE) co-ordinators are Mr Malies and Mr Tatlow. Please click here to view our PSHE policy.
At Acacias, we believe that children and young people's personal, social, moral, cultural, spiritual and emotional development can be encouraged by a supportive school ethos. We want to ensure that:
All children and young people are valued and encouraged.

There is a safe and secure school environment that is conducive to learning.

The personal development of all of our children and young people is promoted.

We develop children and young people's understanding of health and safety issues.

We develop children and young people's ability to form positive and respectful communication and relationships with their friends, classmates and teachers.

We promote British Values across our curriculum.
We will promote PSHE throughout the life of the school including the taught curriculum. PSHE will be delivered through a wide range of approaches:
Discrete PSHE curriculum lesson time, including circle time.

Teaching PSHE in and through other curriculum areas e.g. RE, PE, Humanities, Science and English.

Cross-curricular activities and school events e.g. weekly assemblies; celebration assemblies; whole school themes, e.g. Healthy Lunch Challenge, Anti-Bullying Week.

Peer led initiatives e.g. PALs scheme, anti-bullying councillors.

School Councils and other decision making forums that involve children and young people.

Extra-curricular activities such as lunchtimes and after school clubs

External visitors, e.g. Fire Service, Smoking Awareness, the Road Safety Team.

Out of school visits and residentials, e.g. Ghyll Head.

Manchester Healthy Schools areas for development.

SEAL (Social and Emotional aspects of learning) assemblies and lesson.

Use of the Growing and Changing Together Resource (see below).
To view our year plan for PSHE please click here.
British Values
There are 4 British Values, which are;
Democracy - making decisions together

The Rule of Law - understanding that rules matter

Individual Liberty - freedom for all, including freedom of opinion

Mutual respect and tolerance for different faiths and cultures - treat others as you want to be treated.
We teach the British Values within our 'taught' curriculum (i.e. what we teach directly to the children) and our 'caught' curriculum (i.e. what the children learn through general school life).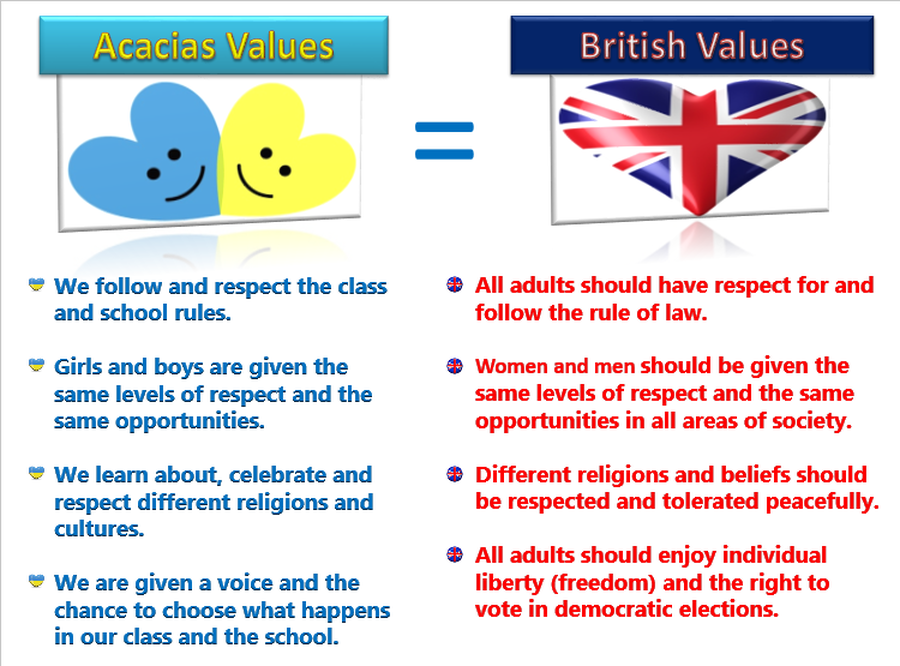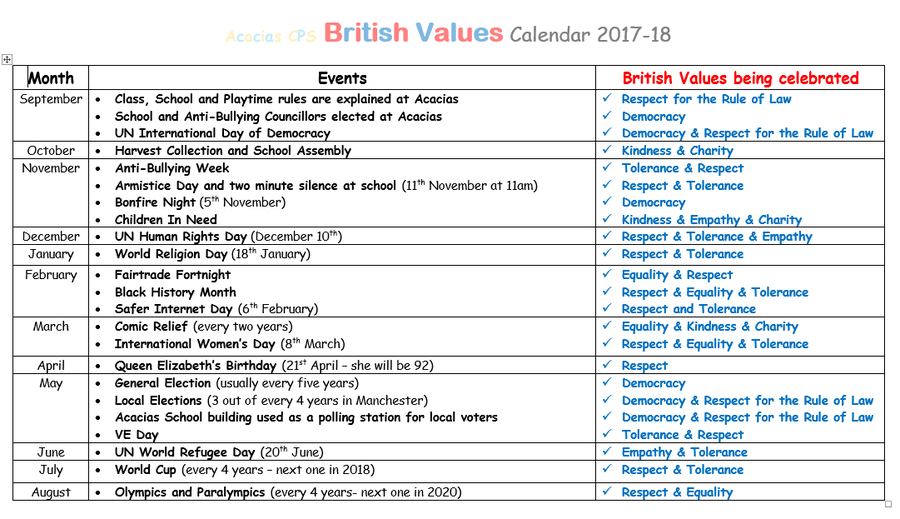 On Tuesday 6th June 2017, all of our children took part in our own General Election to show who they felt should come into power, as the general public would be doing 2 days later. 40% of the votes went to Labour, followed by 36% of the vote to liberal Democrat. Click here to see a chart of our votes.
In November 2016 we had a themed week, Brilliant Britain, linked to British Values. Click here to find out more about the parent learning event that took place during the week, and here to see photos of the event and an assembly from Stacey Copeland, a British medal winning boxer.
We also created this piece of art, adding to it across the year, to represent what our school thinks about being a part of the local community, living in Manchester and being a part of the wider British community. We interviewed children and members of staff to find out about their views of the positive things about where we live and we also asked them what they thought we could do to make our communities better. We wrote these onto cards to create the Union Jack
Growing and Changing
Growing and Changing Together is a set of six lessons compiled by the Manchester Healthy Schools Programme. This resource allows primary schools to meet the minimum standard for SRE. The six week programme will be delivered in the Spring or Summer term. Each year group follows the same set of themes:
Lesson 1: Personal Identity, Self Esteem and Confidence.
Lesson 2: Friendship and Relationships.
Lesson 3: Growing up.
Lesson 4: Body Changes.
Lesson 5: Hygiene.
Lesson 6: Personal Safety.
The content of each lesson will vary depending on the year group, though all lessons deal with the above issues in an age appropriate and sensitive manner. All lessons are of equal length and importance.
The focus for each year group is as follows:
Year 1 - Respect for self and others
Year 2 - Empathy and social skills
Year 3 - A focus on feelings
Year 4 - Changes on the outside of the body
Year 5 - Changes on the inside of the body
Year 6 - Emotional changes
The lesson content in more detail can be found below
If you wish to remove your child from any of the six lessons, then you must make this request in writing to the head teacher. However, we strongly recommend that before making this decision you discuss your reasons why with Mr Malies (PSHE Co-ordinator). We feel that it would be far more beneficial for your child to hear the Growing and Changing Together information in a safe environment rather than from playground rumours or another possibly inaccurate source, such as the Internet.