Welcome to the
Early Years
Foundation Stage
Our Reception Team
Reception Blue
Class Teacher & EYFS lead - Miss H. Burke
Teaching Assistant - Mrs H. McDonagh
Teaching Assistant - Miss K. Streeter
Reception Yellow
Class Teacher - Mr. P. Edwards
Teaching Assistant -Miss K. Smith
Teaching Assistant - Miss E. Oswell
Other EYFS Staff
Teaching Assistant - Miss S. Baddoo (Thursdays and Fridays)
Lunch Time supervisor - Miss J. Bloor
"Play is the highest form of research" - Albert Einstein
We aim for all pupils to leave our EYFS as confident, self-motivated, resilient and creative learners who are ready to embrace their learning journey at Acacias Community Primary School.
In a typical day in Reception, there are four carpet times throughout the school day, each focusing on a different area of learning. Adult led inputs are always interactive, engaging and based on the pupil's needs, interests and fascinations.
'The EYFS is about how children learn, as well as what they learn. Children need opportunities to develop their own play and independent exploration. This is enjoyable and motivating.' - Development Matters 2021
Large portions of our day are dedicated to child initiated play, where the children are free to explore the vast range of open ended provision areas on offer. Our learning environments, both indoors and out, are designed to stimulate learning, inspire creativity and provoke curiosity. During free play, our well trained practitioners scaffold pupils' learning. We aim to enrich their experiences by extending pupils' knowledge, skills, understanding and vocabulary.
Adults in our EYFS unit are caring, approachable and enthusiastic. The children's wellbeing is at the heart of what we do. We strive to ensure our learning environment is a space where pupils feel safe, happy and confident.
Below is a copy of the 'Welcome to EYFS' that was shared in September 2021
"Tell me and I forget, teach me and I may remember, involve me and I learn."
― Benjamin Franklin
We are currently building a tailor made EYFS curriculum to meet the needs of the children in our Acacias Community Primary School Community. We will be drawing inspiration from Development Matters and it will be in line with the statutory framework for the early years foundation stage.
Click here to see our Nursery to Year One Maths progression map
Here is a copy of the statutory framework for the early years foundation stage
Click the link below to explore Development Matters, which provides non-statutory curriculum guidance for the early years foundation stage.
We have outlined below the topics that will be covered over the course of the academic year. These topics will form a foundation for our planning .
As each new topic begins, we will share a more detailed plan of the intended teaching and learning for the given half term, in the form of a Topic Web.
See below to discover the exciting learning that will be taking place this half term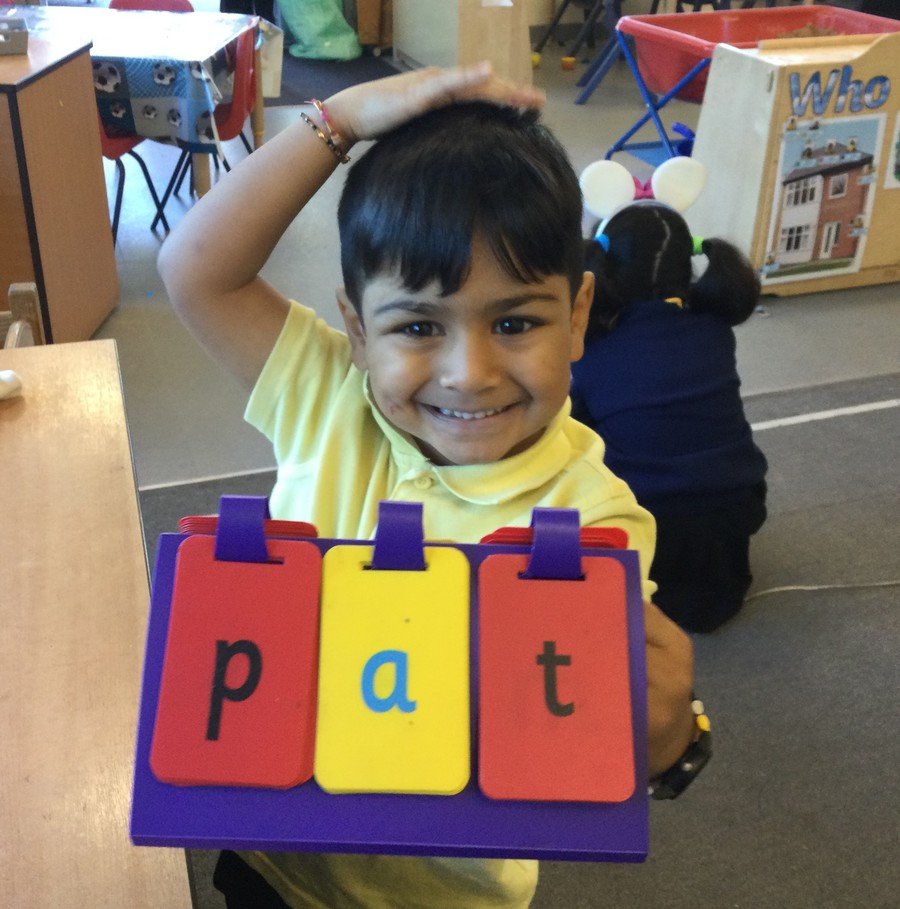 Phonics is a way of teaching children how to read and write. It helps children hear, identify and use different sounds that distinguish one word from another in the English language.
Our pacy, whole class phonics lessons are taught daily; additional intervention sessions as also provided daily, as required.
We follow the Essential Letters and Sounds Systematic Synthetic Phonics Programme, which is based on Letters and Sounds (2007). ELS will support your children in making quick
progress to become fluent and confident readers.
Click here to see our Nursery to Year One phonics progression map
'Becoming a fluent, skilled and attentive reader starts at the earliest stages, before children encounter a book for the first time, partly driven by the quality of their parents'2 talk with them that expands their vocabulary.'
- The Reading Framework (DfE 2021)
"The more that you read, the more things you will know. The more that you learn, the more places you'll go."
- Dr. Seuss
Communication and Language
'The development of children's spoken language
underpins all seven areas of learning and
development.' - Development Matters (2021)
Some of the ways we support the development of pupils' communication and language skills are: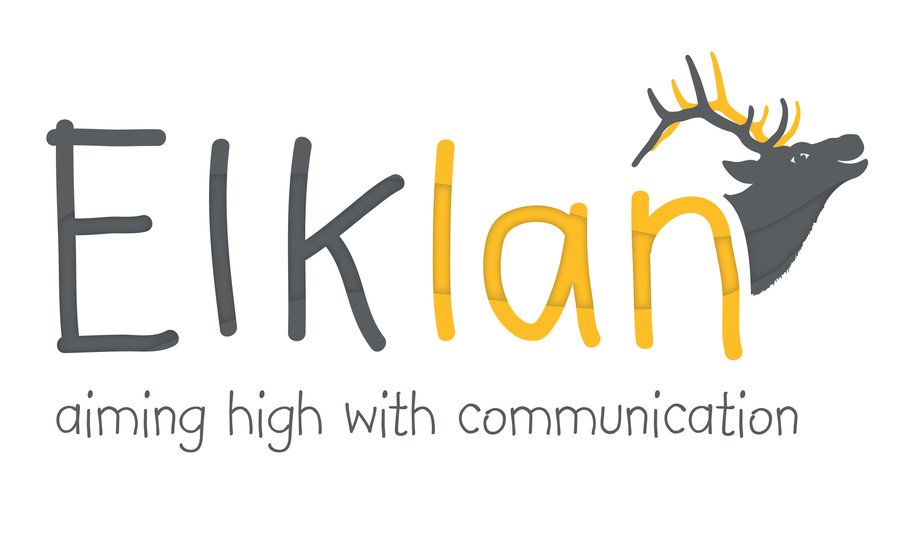 We are an communication friendly school, accredited by Elklan.
Speech and language therapy isn't a magic box of tricks. We know that many children with SLCN can be supported by those working and living with them all the time.
That's where Elklan training makes a real difference. We are about changing the way people engage with children and young people so that they can achieve their fullest potential.
WellComm is a toolkit used in our EYFS Unit to assess and support children's speech and language development.
It is built upon fun, child-friendly interventions that aim to accelerate development in early language.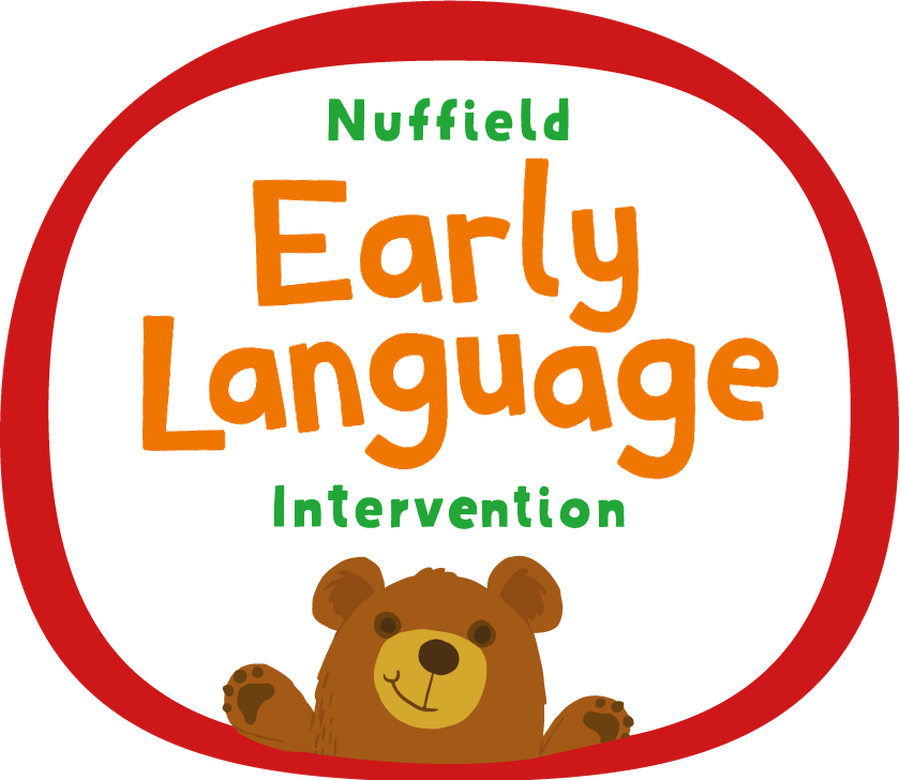 The NELI programme is designed for Reception pupils and involves providing targeted small
group and one-to-one support for children who would benefit from additional support with their
language and early literacy skills.
Remote Learning
When necessary, your child's class teacher will send weekly overview of the specific learning talking place in school and some ideas on how you can challenge your child's skills at home.
Here are some helpful home learning links:
Literacy
Maths
Physical
ICT