Art
Our art co-ordinator is Mrs Dews. Please click here to view our Art and DT policy.
Spring Term
All classes have been busy creating fantastic artwork this term:
Nursery: Children have been creating aliens using sticky paper to cut out shapes and add google eyes.

Reception: Children have been making rockets using junk modelling.

Year 1: Children have been creating artwork in the style of Picasso.
Year 2 have been making castles as part of their clever constructions topic.

Year 3: Children have been creating World War II paintings of Spitfire jets and silhouettes of the Blitz skyline.

Year 4: Children have been designing aliens.

Years 5/6: Children have been creating space themed art using pastels.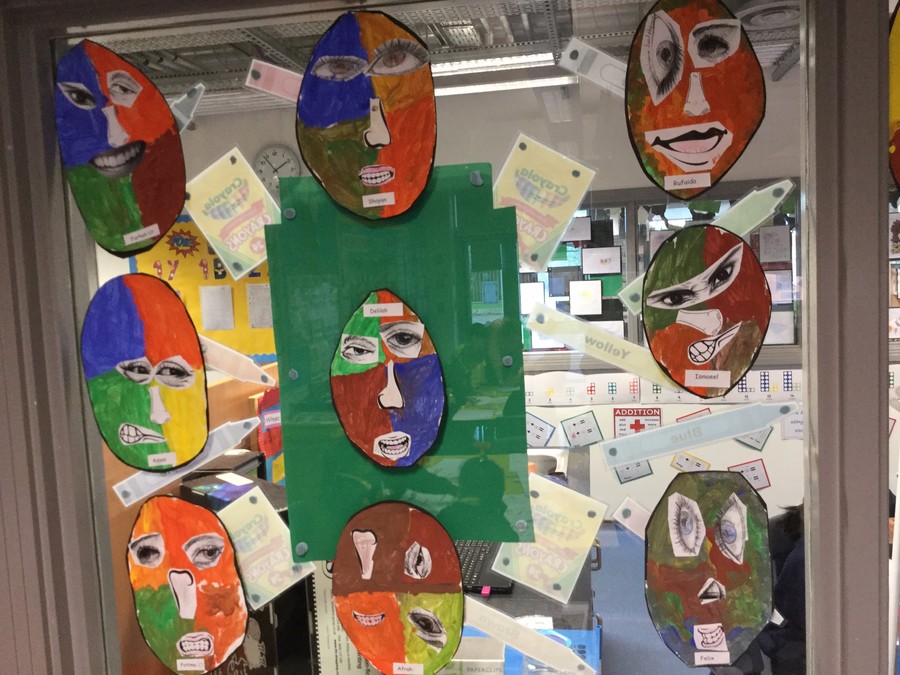 Year 1 have created self-portraits based on Picasso's works.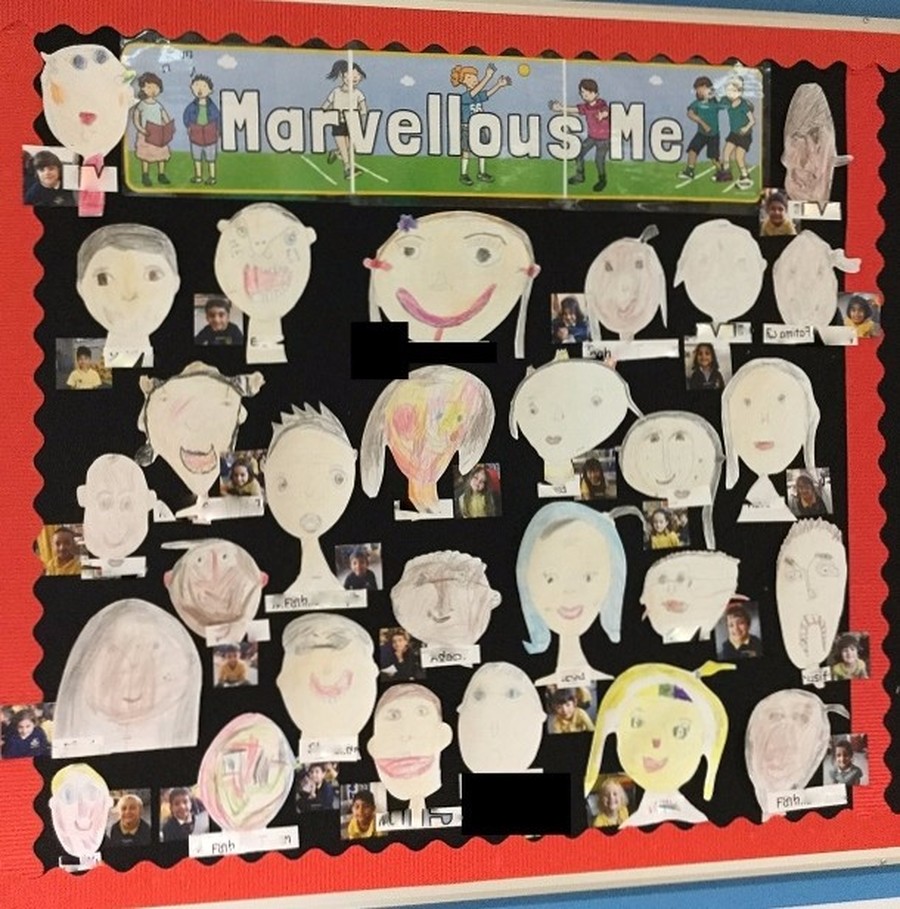 Year 1 also drew their own self-portraits.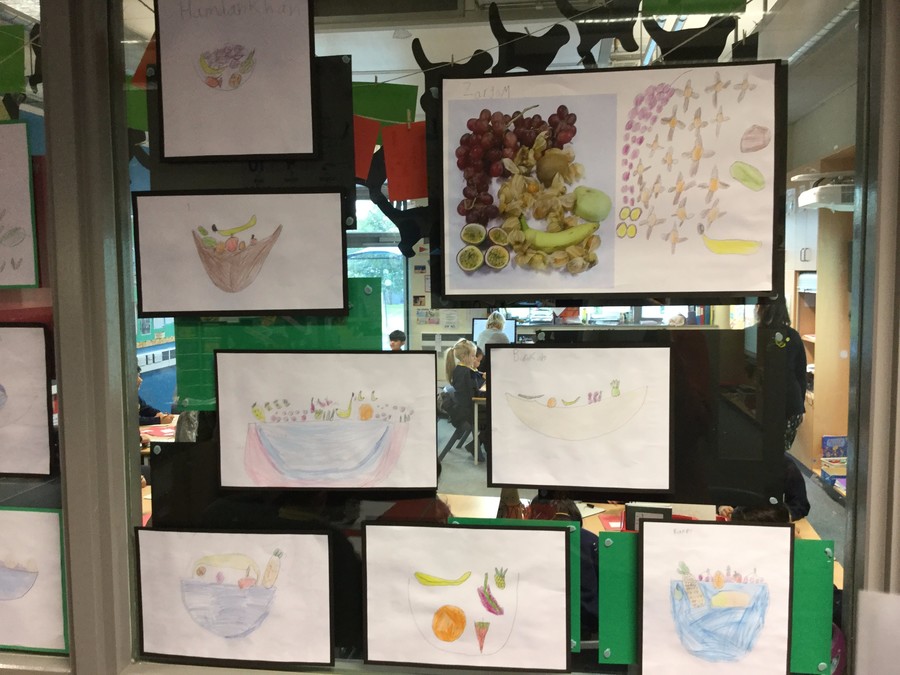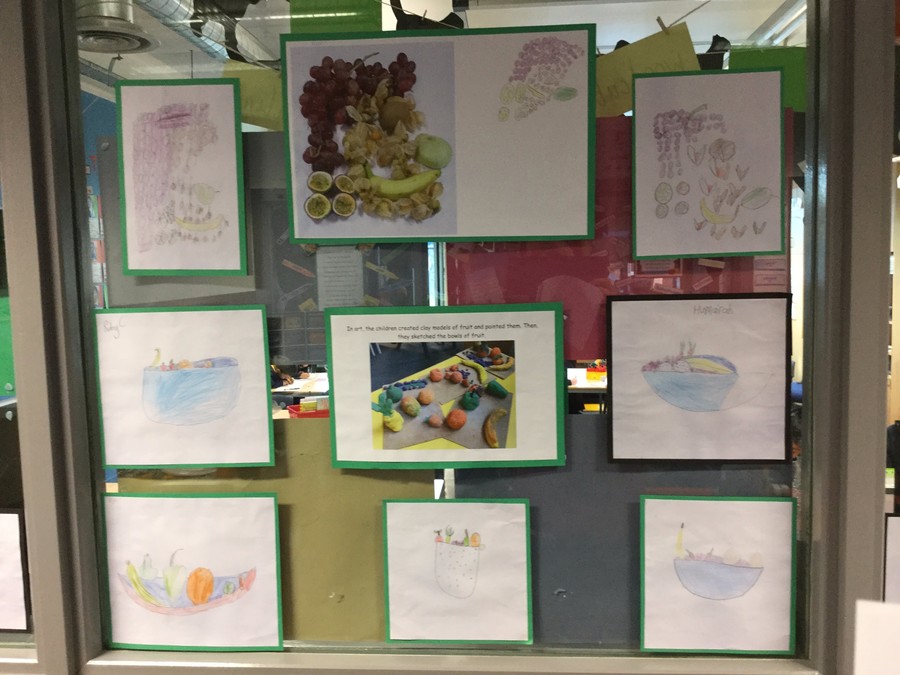 Year 2 created clay models of fruit during their topic on food. They then sketched fruit bowls.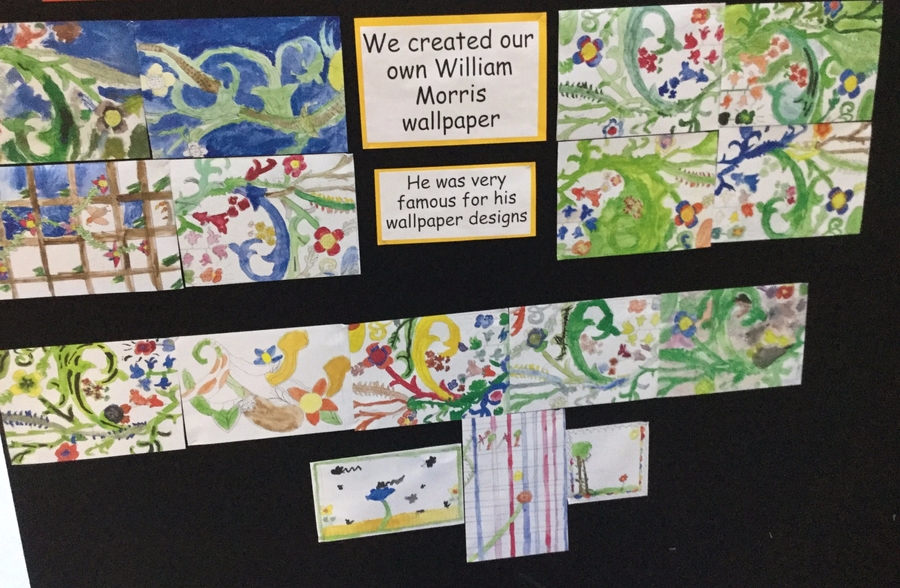 Year 5 studied William Morris and created their own designs inspired by his works.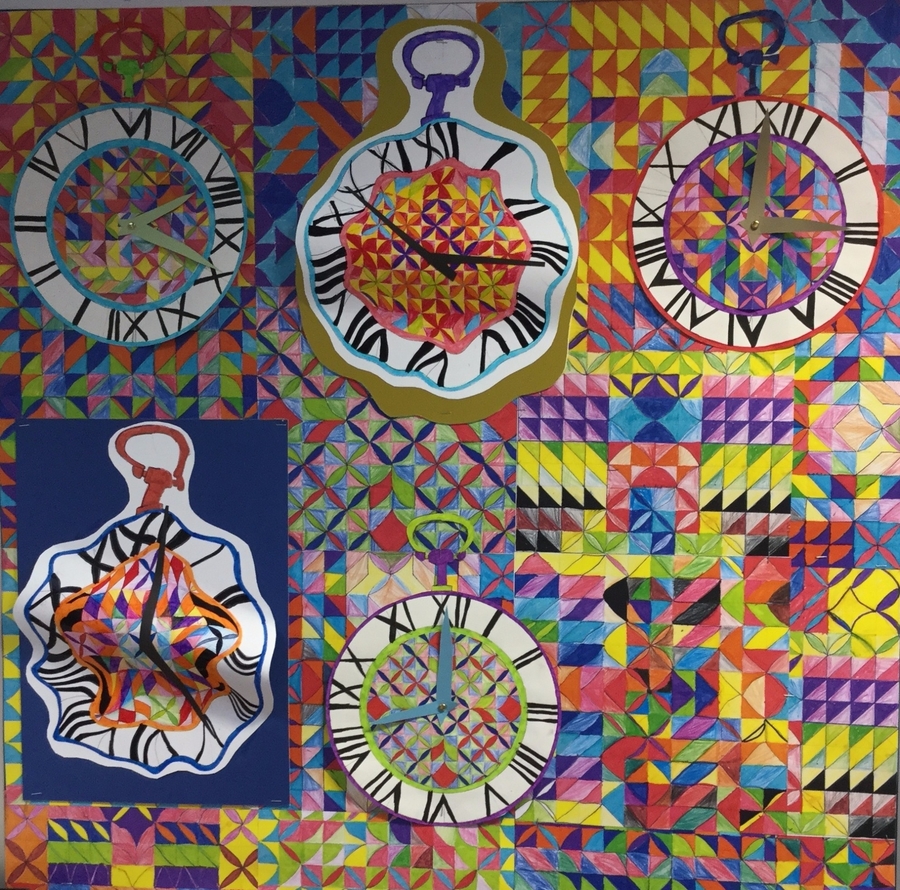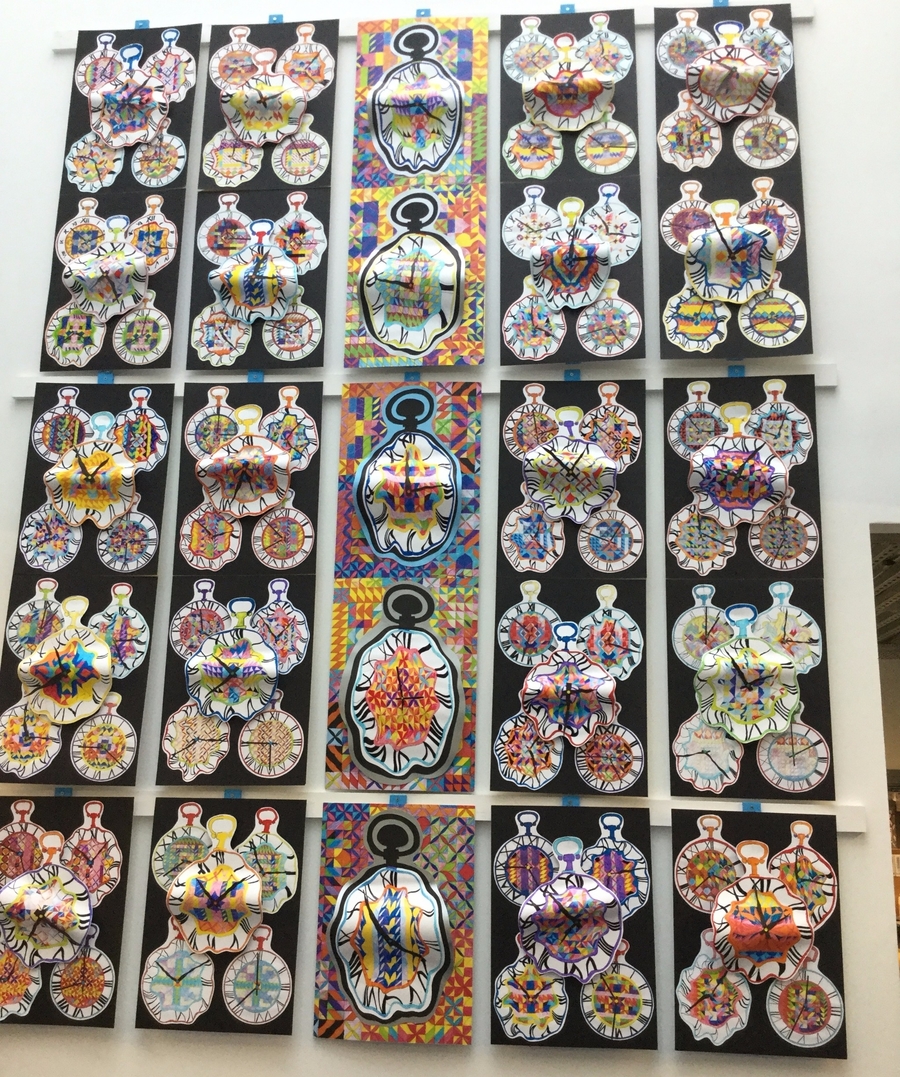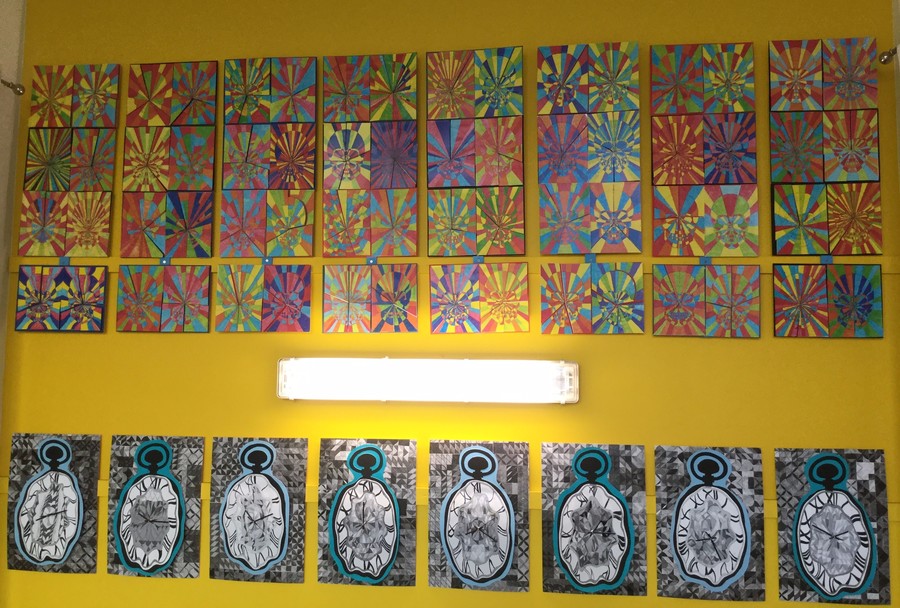 At the end of their time in Year 4, the current Year 5's created their own clocks. They designed the clock faces and then warped them using a program on the computers. These were then brought to life, and some have been made into working clocks.
The image above shows the working clocks, along with some 'skull' works of art created by the current Year 6's when they were in Year 5.