Eco
Our eco and outdoor learning coordinator is Mr Sheldon. Please click here to view our eco policy.
Eco News
June 2017
The eco-council have been busy in the outdoor area looking after the plants. Currently growing, we have: beetroot, carrots, onions, radishes tomatoes, peas, beans and courgettes.
We pulled out some of the radishes that were ready to eat and enjoyed tasting them.
May 2017
On 23rd May, the eco-council went on a trip to the MRF (Materials recovery Facility) at Sharston Waste Centre. When we arrived, we first went into a building where we did some activities that involved recycling and to learn about how the recycling machines worked.
After that, we had to put on some safety equipment before we could see the machines. We put on: goggles, helmets, hi-vis jackets, headphones to protect our ears and gloves. Unfortunately, the machines weren't working but it was still good to see where our waste is recycled.
We had a great time and hope that next year's eco-council go as well.
February 2017
The eco-council have been working in partnership with Biffa Waste and students from Manchester University to learn about the importance of the 3 Rs: Reduce, Reuse and Recycle. The children have been learning about what can and can not be recycled and how we can all do our bit to help to look after the environment. The eco-council will be leading an assembly in the coming weeks to share what they have learnt with the rest of the school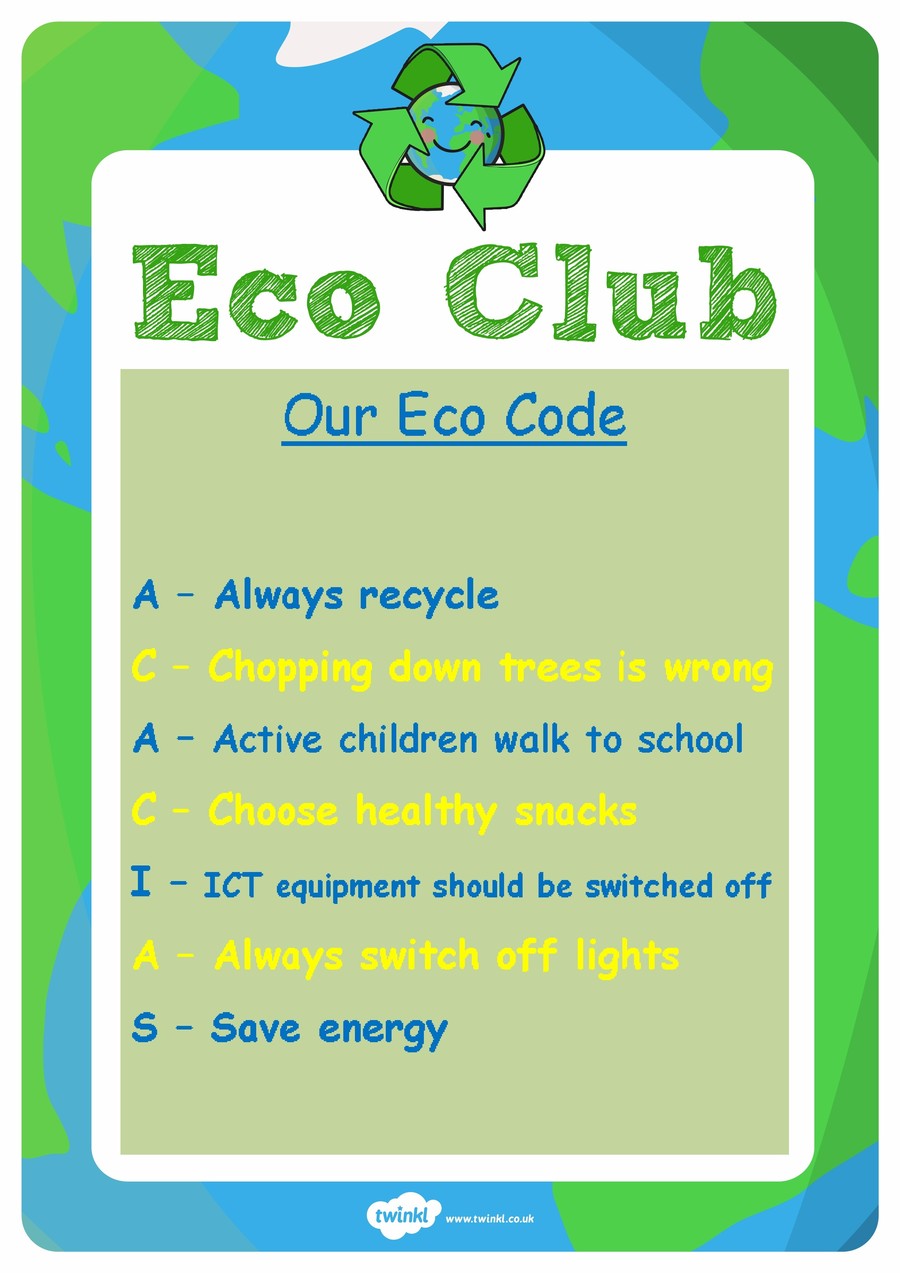 You can help!
If you have any ideas about how we can improve our school and how it cares for the environment, please speak to Mr Sheldon or the Eco Council. Thank you! You can also put any suggestions you have into our Eco suggestion box located on the windowsill by the door to the KS1 and KS2 playground.