Manchester Rights Respecting Pupil Parliament
Friday 25th January 2019 – The Launch – Manchester Enterprise Academy (MEA), Wythenshawe
The Manchester 'Rights Respecting' Pupil Parliament was launched in January of this year, and is the first-ever pupil parliament in Manchester made up of primary school children. Ahead of the launch our Rights Respecting MPs prepared a short video to introduce ourselves to the other participating schools.
The project draws together 68 Year 5 children representing 17 schools across Manchester, all of which are accredited as 'Rights Respecting' schools by UNICEF. The launch was a huge success with several key note speakers, including Councillor Luthfur Rahman, Executive Member for Schools, Culture and Leisure at Manchester City Council and Mike Kane, the MP for Wythenshawe and Sale East.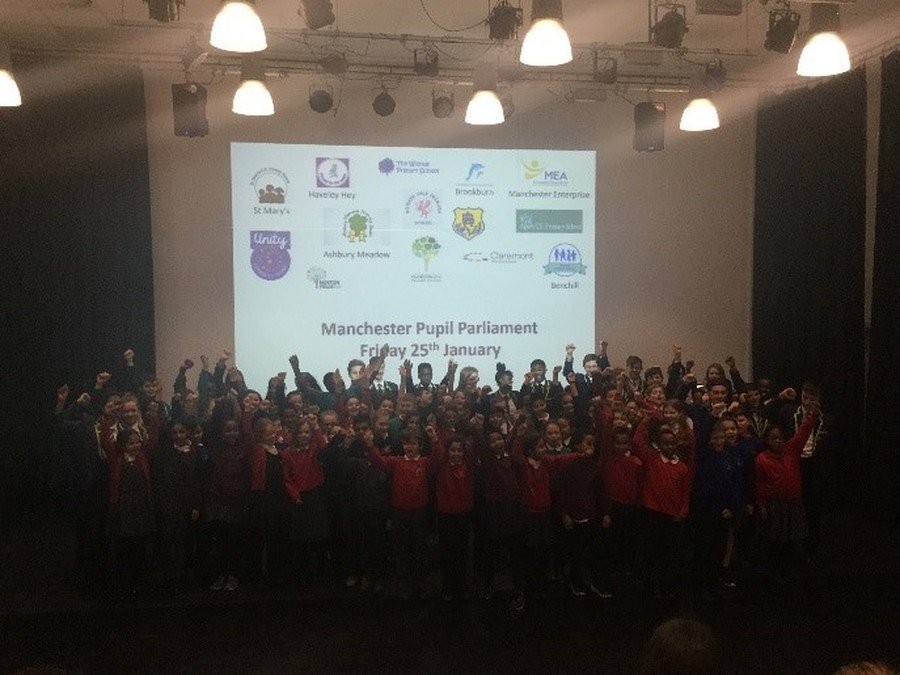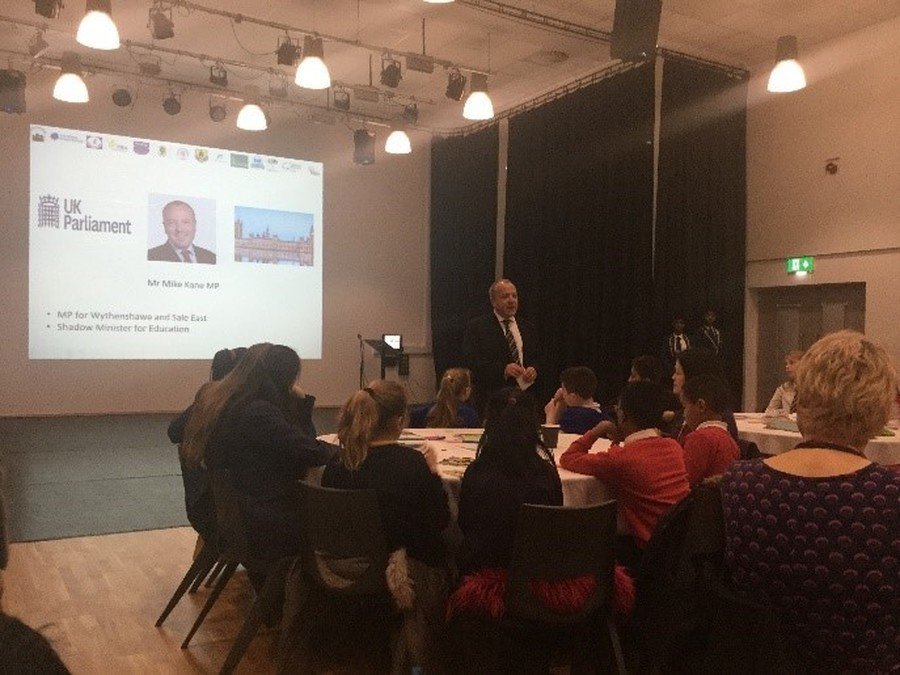 The objective of the first phase of the Pupil Parliament is to launch a campaign in our respective schools centred around one of the global goals for sustainable development outlined by the UN in their plan to improve our planet by 2030.
As a parliament, the children debated and ranked the 17 global goals for sustainable development and linked these to the Rights of the Child. The top five goals were voted on by parliament members to create the final shortlist:
No Poverty (86%)

Gender Equality (71%)

Good Health & Well-being (71%)

Peace, Justice & Strong Institutions (57%)

Climate Action (43%)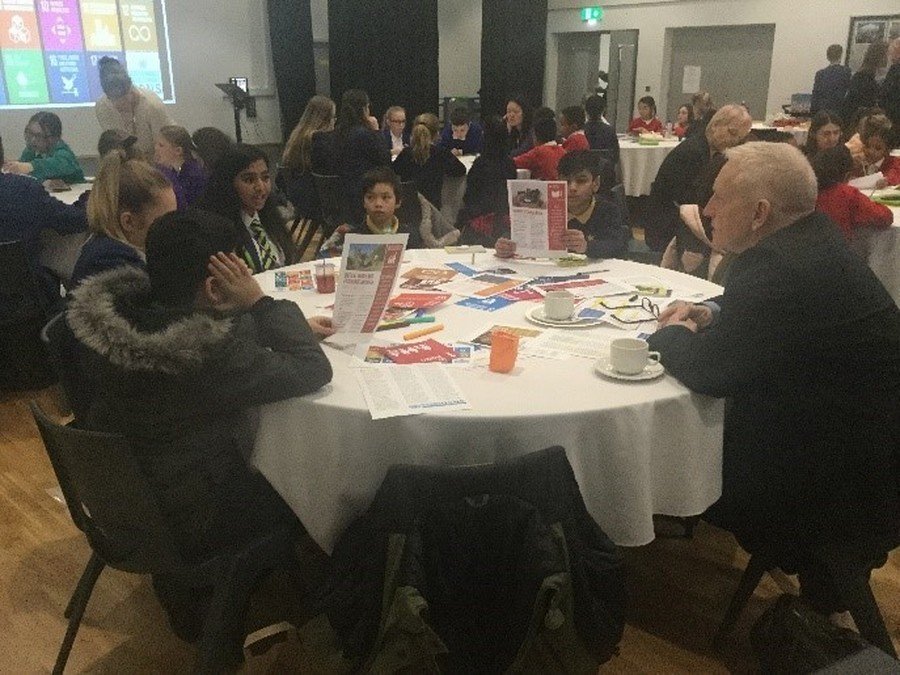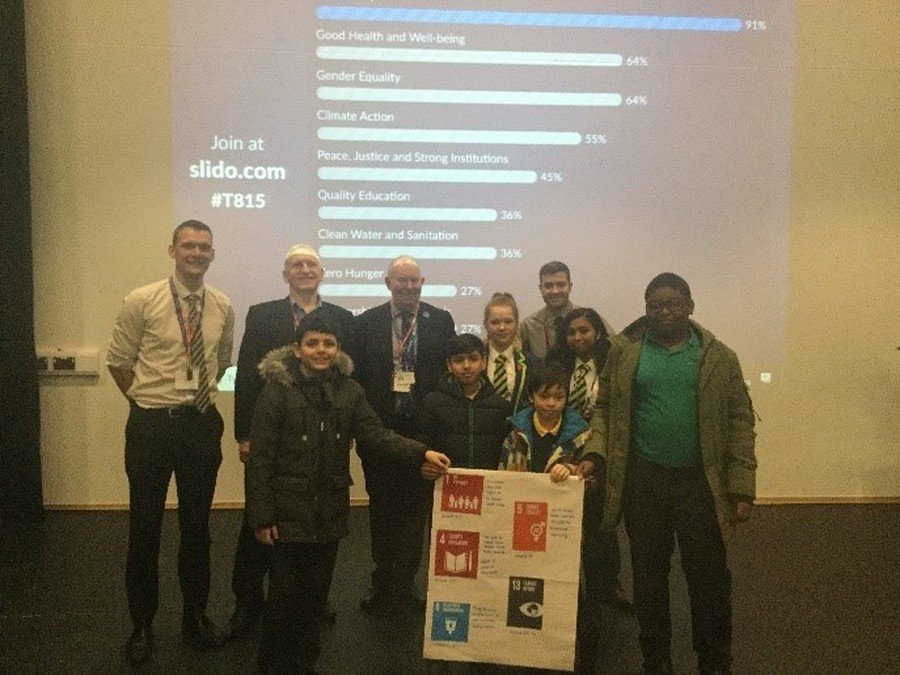 Our Key Stage 2 children have spent time over the spring term learning about these goals, and were asked to vote on the one they felt should be the top priority for our school's campaign. Here are the voting results from a total of 223 votes:
No Poverty - 56 votes (25.1%)

Climate Change - 51 votes (22.9%)

Good Health & Wellbeing - 45 votes (20.2%)

Peace, Justice & Strong Institutions - 40 votes (17.9%)

Gender Equality - 31 votes (13.9%)
It was close vote with a wide range of opinions, but in the end the pupils voted to focus our school's campaign on ending poverty.
Thursday 2nd May 2019 – Ashbury Meadow Primary School, Beswick
Having decided to focus on ending poverty, our MPs needed to research different issues linked to this global goal in order to make an informed decision about which issue to campaign on.
Our MPs worked alongside parliament members from other schools who also voted for ending poverty to strengthen their knowledge around four key aspects of poverty: food, water, shelter and health.
Back in school, MPs and School Council members ultimately decided to focus on tackling food poverty as our campaign issue.
Why have we chosen to tackle Food Poverty?
Over 5.8 million people in the UK live in deep poverty meaning they lack access to healthy affordable food.

The gap between rich and poor has reached its highest level in in 30 years.

Manchester has some of the highest rates of child poverty in the UK – particularly in Gorton, Blackley and Central Manchester.

The number of people using food banks has increased to record levels in recent years with 1.6 million people accessing a food bank in the UK in 2018.

Over 160,000 emergency food parcels were given out last December in Manchester alone.
Wednesday 19th June 2019 – St. Mary's CE Primary School, Moss Side
The children worked alongside other schools to begin designing their campaigns around tackling food poverty. They researched facts about food poverty in Manchester to use in their campaigns, and discussed ideas for slogans, social media campaigns and possible events, which could take place in school next term.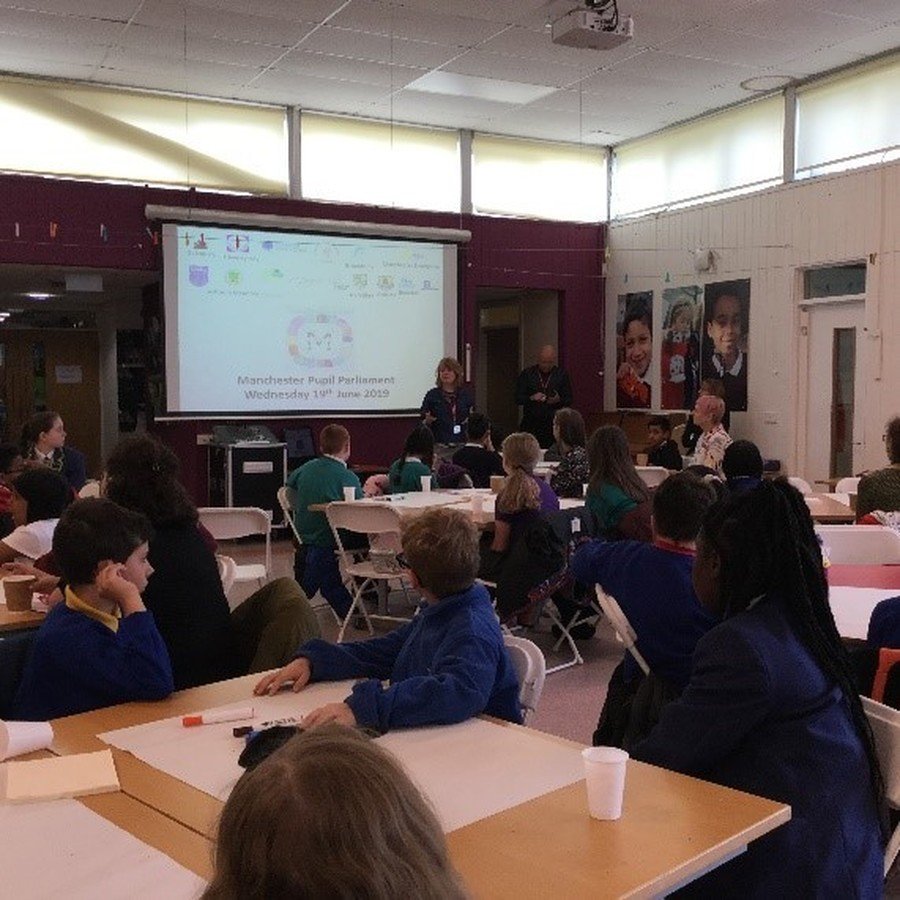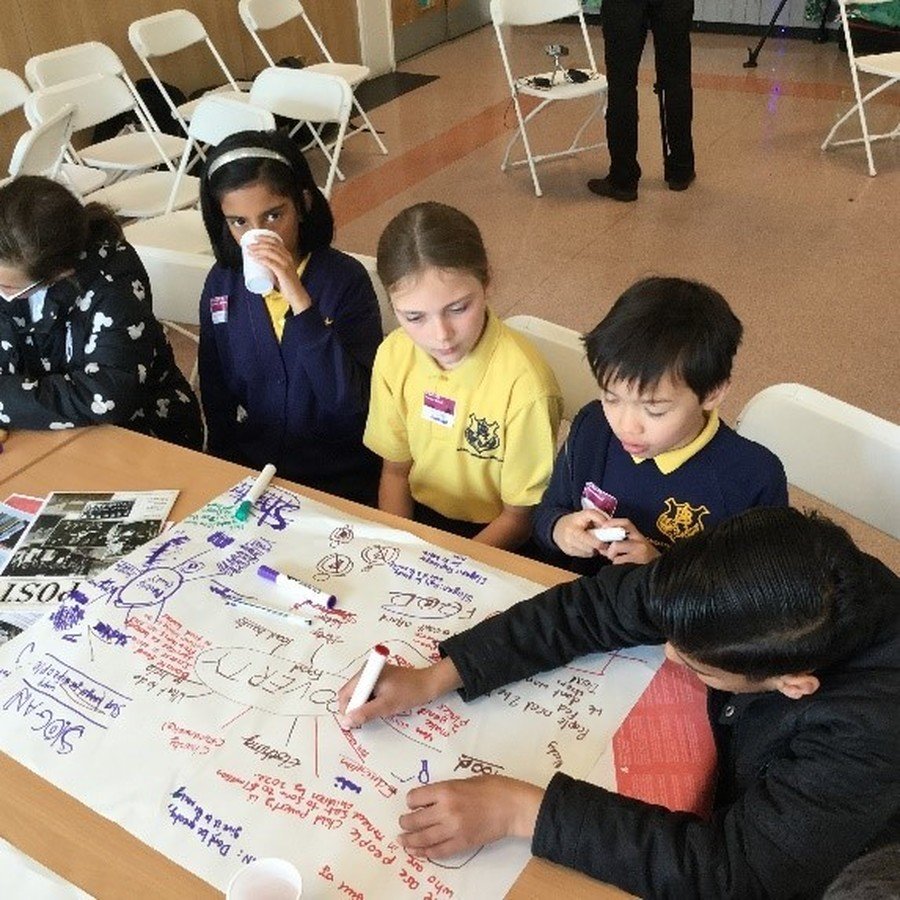 In addition, representatives from the Manchester Youth Council spoke with the children about the work they do, and the difference their campaigns have made in the city - particularly towards tackling hate crime. Finally, the children were asked to give their views to Chris Webb, from Manchester City Council's Children and Young People's Department, about what makes them feel happy, healthy, safe and successful. This was to inform long-term planning for the CYP department to ensure it is informed by children and young people themselves.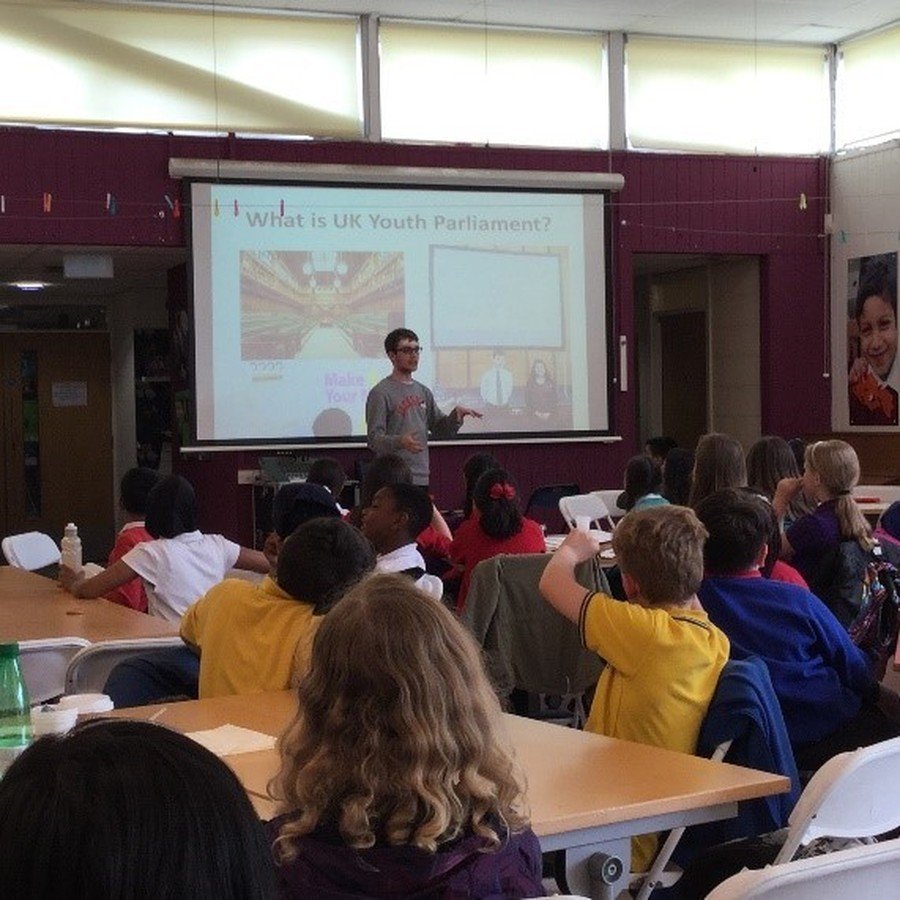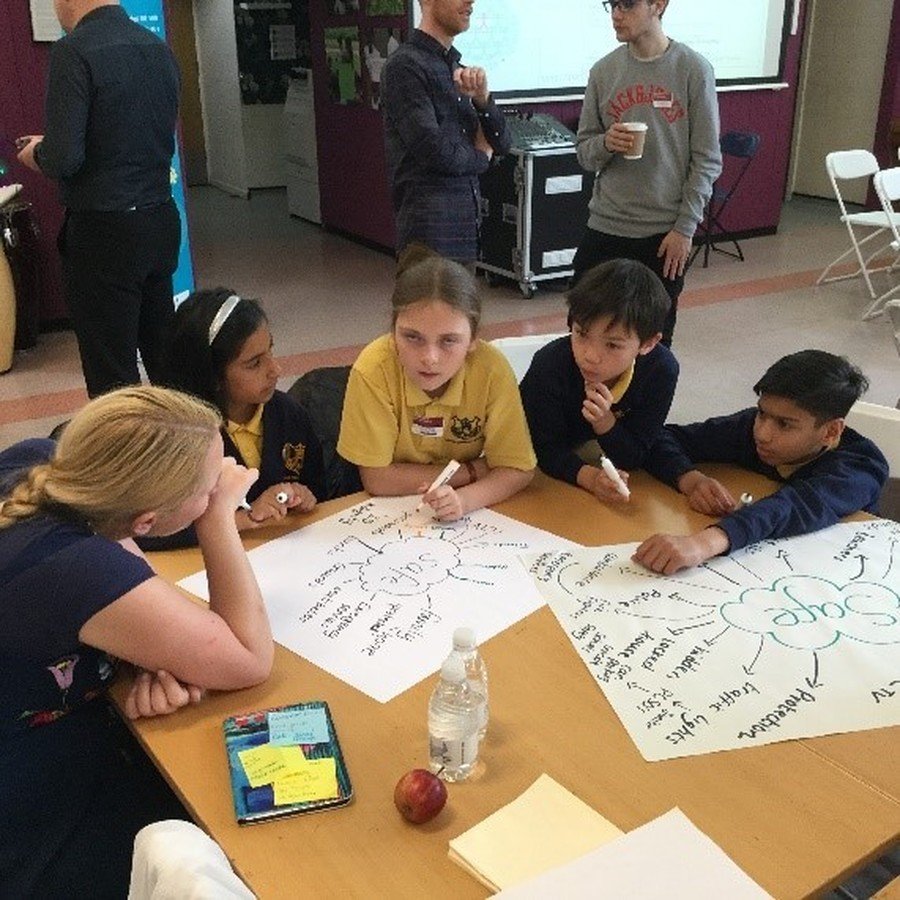 Keep checking our school website and social media pages for the latest developments of our campaign to end food poverty in Manchester.