Welcome to Year 2
2B 2Y
Teacher – Mrs J Dews/Mr D Malies(Fri) Teacher - Miss S Lewsley
Teaching Assistants - Miss A Parkinson Teaching Assistant - Miss B Flannery
Year 1/2 SEN support Miss H West, Miss G Johnson & Mrs D Charalambous
Our learning so far
In Autumn 1, our Topic was 'Marvellous Millinery'.
You'll see pictures of:
English - Our hat party during which we decorated biscuits as floppy sun hats and made our own party hats; story mapping of our text 'You Must Bring a Hat'
Art: Pencil control and fine motor skills linked to 'Old Hat, New Hat'
Maths: Learning about tens and ones to 20; comparing numbers using < > and =
Science: Role playing and freeze framing the story of Edward Jenner to learn about vaccination; sorting foods in different ways
Our current learning
English
In English, we are using Dr Seuss's 'The Cat in the Hat' as a basis to describe familiar characters. We will learn about different word types and sentence types.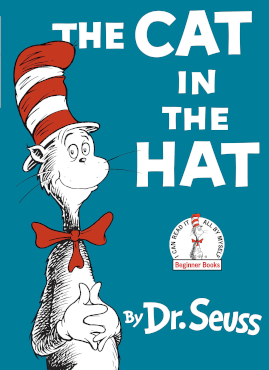 Topic
Our new topic will be 'Fire! Fire!'. We will be learning about the Great Fire of London and will make links to modern day disasters such as the Grenfell fire and the bush fires in Australia. Please use the following links to Newsround articles if you'd like to discuss these modern day events with your child:
Grenfell Tower fire: What happened?
Australia fires: Life during and after the worst bushfires in history
(Article 17: Your right to information)
Maths
This half term, we will be learning about addition, subtraction, multiplication and division. These are known as the four operations. We will add and subtract up to 2 digits and will begin to learn about multiplying and dividing by 2, 5 and 10. The documents below contain vocabulary which we will use in Maths lessons.
Reading
We change books on Wednesday. Your child has two phonics phase books, one book to read for pleasure with an adult at home and one book on oxfordowl.co.uk linked to the sound that they've been learning in phonics that week. The front cover of your child's reading record has their username and password to access the website.
https://www.oxfordowl.co.uk/login?active-tab=students
Here are 50 recommended books for Year 2.
Year 2's Author of the Month is Cressida Cowell.
Her stories include the Emily Brown series and the How to Train Your Dragon series. If you have a book by Cressida Cowell that you'd like to share, bring it to school with you.
We read every morning so please make sure that your child brings their phonics books to school everyday.
Spelling
There are words which your child show know how to spell and use in their writing by the end of Year 2. These are called common exception words because they don't follow a spelling rule.
You should practise these as well as the spellings which are sent home each week.