Art
Our art co-ordinator is Ms Sadler. Please click here to view our Art and DT policy.
Art projects in the Summer Term (2018):
Year 4 created the Manchester Bee collage,
Year 2 used the stencil technique inspired by Bansky
Year 3 made Iron Man robots
Year 6 designed and made Mayan Masks.
Year 1 have been making animal models out of clay and have been using paint to create their own 'Rainbow Fish'.
Nursery have been making their own minibeasts using a range of materials
Year 2 have been making sock puppet orangutans following their Chester Zoo visit. They have been practising their sewing skills too!
Year 6 have been developing their printing technique by creating habitats.
Art projects in the Spring term (2018)
All classes have been busy creating fantastic artwork this term:
Nursery: Children have been creating aliens using sticky paper to cut out shapes and add google eyes.

Reception: Children have been making rockets using junk modelling.

Year 1: Children have been creating artwork in the style of Picasso.
Year 2 have been making castles as part of their clever constructions topic.

Year 3: Children have been creating World War II paintings of Spitfire aeroplanes and silhouettes of the Blitz skyline.

Year 4: Children have been designing aliens.

Years 5/6: Children have been creating space themed art using pastels.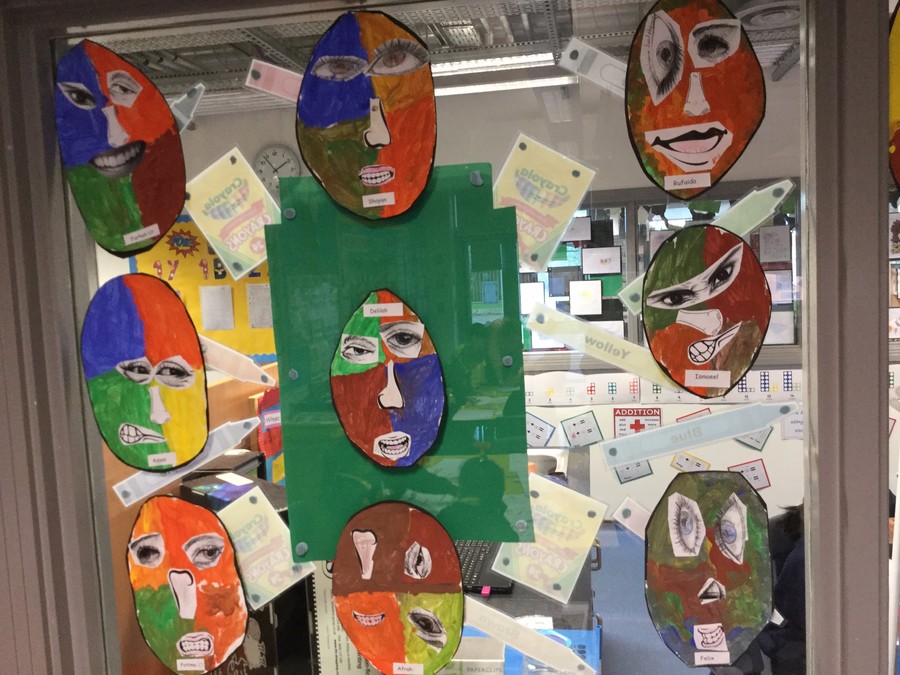 Year 1 have created self-portraits based on Picasso's works.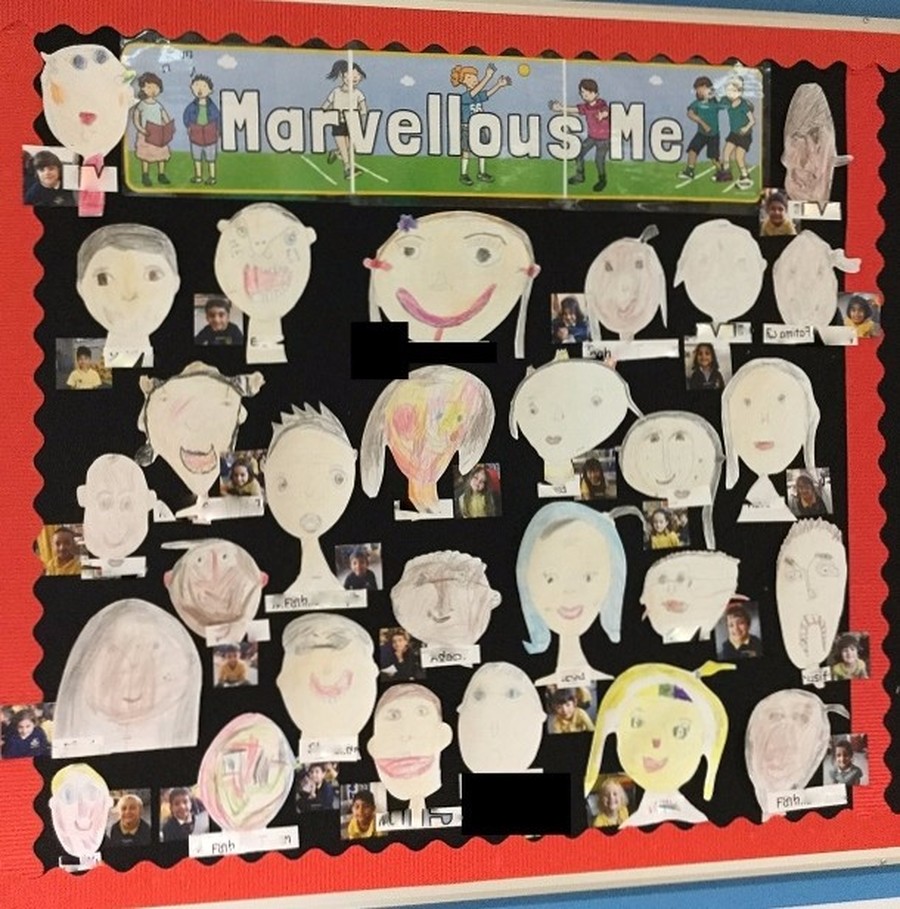 Year 1 also drew their own self-portraits.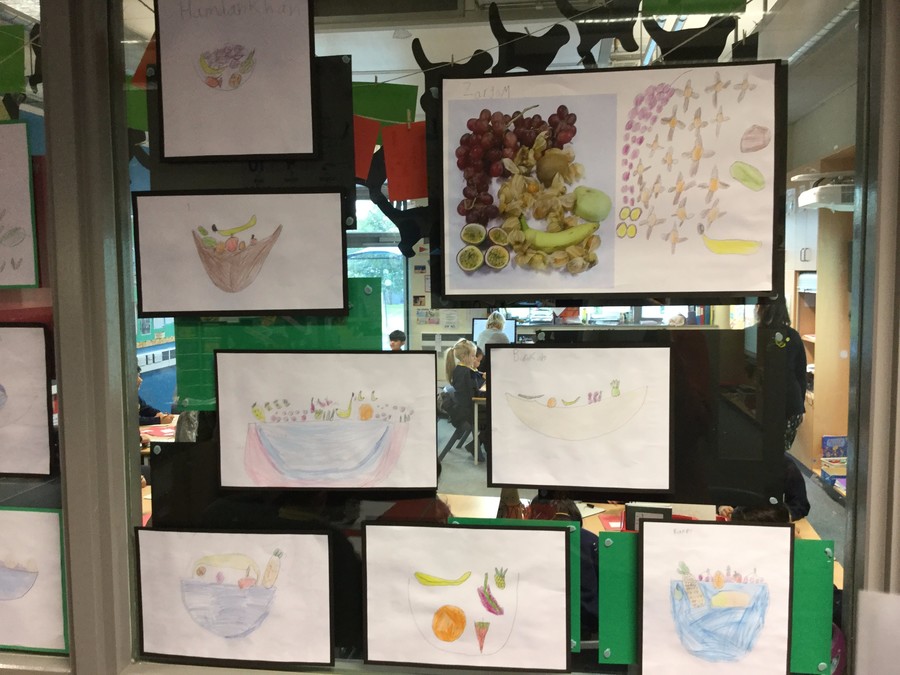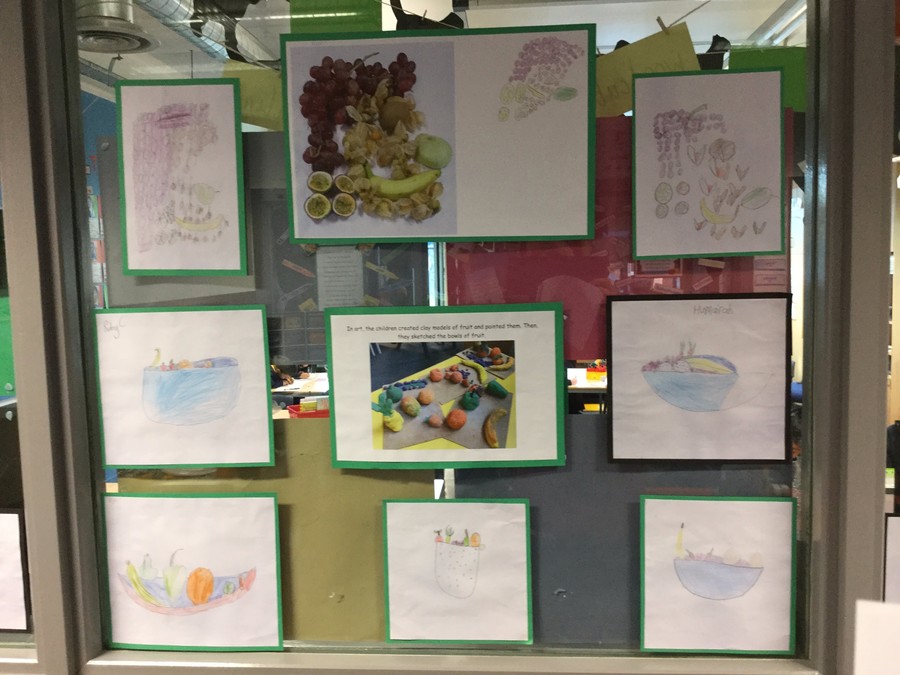 Year 2 created clay models of fruit during their topic on food. They then sketched fruit bowls.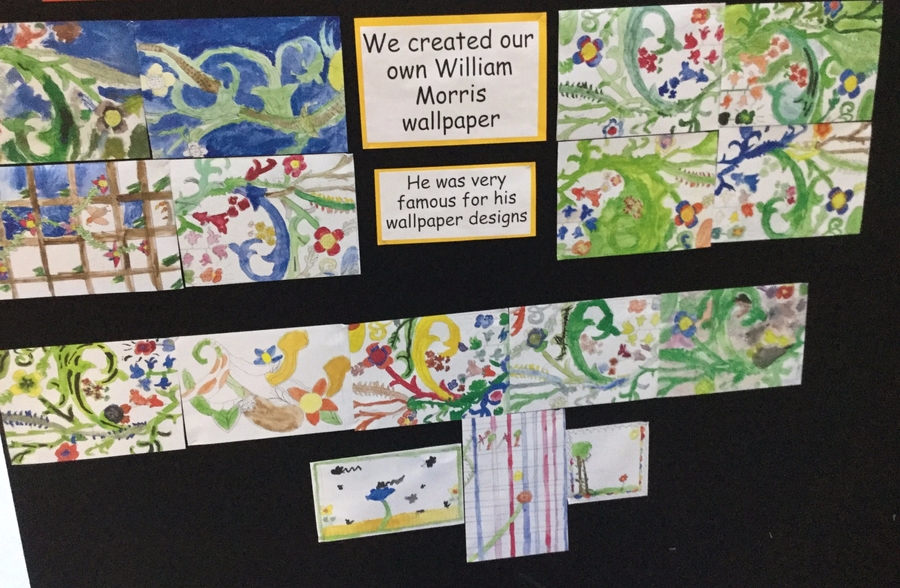 Year 5 studied William Morris and created their own designs inspired by his works.